Cannes Lions 2019
12th June 2019 - 251 days ago

Since its first outing in 1954, the Cannes Lions International Festival of Creativity has been bringing the creative communications industry together every year at its one-of-a-kind event in Cannes to learn, network and celebrate.

This year Cannes Lions takes place 17th - 21st June and explores the value of creativity in branded communications. The five-day festival and awards provides the industry with access to beautiful new ideas, pioneering consumer research and emerging technologies which will help make and shape popular culture.

The Cannes Lions Festival is where brands, agencies, media companies and consultancies discover how to unlock maximum impact from creative marketing.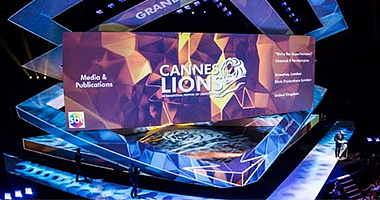 John Hegarty
One of the World's Leading Advertising Creatives
Every moment is engineered to deliver tools and knowledge to supercharge business performance and results through marketing creativity.
Many of the top creative minds have brought their expertise to Cannes Lions over the years, including creative legend Sir John Hegarty, former LEGO social media and marketing leader Lars Silberbauer, musician and activist Sir Bob Geldof and leading inventor Ray Kurzweil.
This year's attendees and speakers include businesswoman and Huffington Post founder Arianna Huffington, Facebook COO Sheryl Sandberg, former F1 multiple Grand Prix winner David Coulthard and behavioural science alchemist Rory Sutherlan.
You can also stream the festival live or on-demand.
CSA News
Joschka Fischer delivered excellence itself. Our top corporate investors were totally won over.

Klaus Schweinsberg's message was perfect for our management meeting in Germany, totally engaging.

Our group meeting loved Sahar Hashemi, she was totally engaging, inspiring us all with her great story.

Don Strickland had excellent content in his speech and gave us some great examples to follow.

José María Figueres has an excellent presence and quality, he had great interaction with the audience.

Daniel Sieberg was excellent. He tailored his speech perfectly to our youth audience - top quality.