World Economic Forum 2020 Davos
29th October 2019 - 162 days ago

The Forum engages the foremost political, business, cultural and other leaders of society to shape global, regional and industry agendas. They have announced the theme and details for its 50th Annual Meeting, to be held 21-24 January in Davos, Switzerland. The meeting's theme will be Stakeholders for a Cohesive and Sustainable World.

The Programme will prioritise six key areas:

Ecology: How to mobilise business to respond to the risks of climate change and ensure that measures to protect biodiversity reach forest floors and ocean beds.

Economy: How to remove the long-term debt burden and keep the economy working at a pace that allows higher inclusion.

Technology: How to create a global consensus on deployment of Fourth Industrial Revolution technologies and avoid a 'technology war'.

Society: How to reskill and upskill a billion people in the next decade.

Geopolitics: How the 'spirit of Davos' can create bridges to resolve conflicts in global hotspots. Informal meetings to set kick-start conciliation.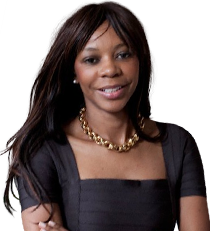 Dambisa Moyo
International Economist & Global Bestselling Author
Industry: How to help business create the models necessary to drive enterprise in the Fourth Industrial Revolution. How to navigate an enterprise in a world exposed to political tensions and driven by exponential technological change as well as increasing expectations from all stakeholders.
This platform for impact has included in recent years strategists and thinkers such as Joseph Stiglitz, Noreena Hertz, Dambisa Moyo and Parag Khanna, who have contributed their deep economic insights. Lynda Gratton has spoken about the impact of changes in the workforce, whilst Wolfgang Ischinger has focused on security on the global stage.
CSA News
Joschka Fischer delivered excellence itself. Our top corporate investors were totally won over.

Klaus Schweinsberg's message was perfect for our management meeting in Germany, totally engaging.

Our group meeting loved Sahar Hashemi, she was totally engaging, inspiring us all with her great story.

Don Strickland had excellent content in his speech and gave us some great examples to follow.

José María Figueres has an excellent presence and quality, he had great interaction with the audience.

Daniel Sieberg was excellent. He tailored his speech perfectly to our youth audience - top quality.