CSA Speaker News
Keep in the loop and ahead of the curve with all the latest goings on here at CSA. You'll find news about our speakers, business trends and interesting articles on global events. Don't forget to keep an eye out for the latest books from our speakers too, and remember, our partnership with McGraw-Hill means you'll receive a range of great discounts on any books that capture your imagination.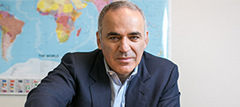 Garry Kasparov's New Book 'Deep Thinking'
Speakers in the News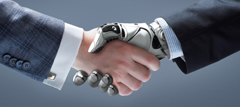 AI: Blurring the Boundaries between Humans and Machines
World News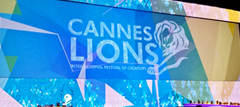 Cannes Lions - 17-24th June 2017
Business Focus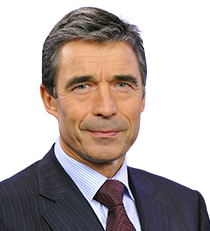 Featured Speaker Anders Fogh Rasmussen Ex Primer Ministro de Dinamarca (2001-2009) y Ex Secretario General de la OTAN (2009 - 2014)
CSA News
Joschka Fischer delivered excellence itself. Our top corporate investors were totally won over.

Klaus Schweinsberg's message was perfect for our management meeting in Germany, totally engaging.

Our group meeting loved Sahar Hashemi, she was totally engaging, inspiring us all with her great story.

Don Strickland had excellent content in his speech and gave us some great examples to follow.

José María Figueres has an excellent presence and quality, he had great interaction with the audience.

Daniel Sieberg was excellent. He tailored his speech perfectly to our youth audience - top quality.
New Books

Garry Kasparov

Stefan Hyttfors
Ram Charan
Business News