CSA Speaker News
Keep in the loop and ahead of the curve with all the latest goings on here at CSA. You'll find news about our speakers, business trends and interesting articles on global events. Don't forget to keep an eye out for the latest books from our speakers too, and remember, our partnership with McGraw-Hill means you'll receive a range of great discounts on any books that capture your imagination.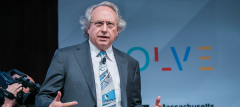 Roboticist Rodney Brooks gives his predictions up to 2050
Speakers in the News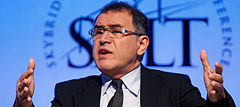 Nouriel Roubini: Three Scenarios for the Global Economy
World News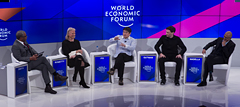 World Economic Forum Annual Meeting 2018
Business Focus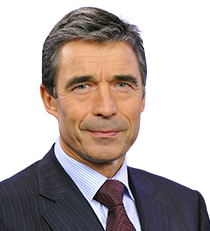 Featured Speaker Anders Fogh Rasmussen Former Prime Minister of Denmark & Former NATO Secretary General
CSA News
Joschka Fischer delivered excellence itself. Our top corporate investors were totally won over.

Klaus Schweinsberg's message was perfect for our management meeting in Germany, totally engaging.

Our group meeting loved Sahar Hashemi, she was totally engaging, inspiring us all with her great story.

Don Strickland had excellent content in his speech and gave us some great examples to follow.

José María Figueres has an excellent presence and quality, he had great interaction with the audience.

Daniel Sieberg was excellent. He tailored his speech perfectly to our youth audience - top quality.
Latest news
jan 11
Senior Fellow at the Brookings Institution, Kemal Derviş, says it's not all good economic news.
New Books

Philip Kotler

W. Chan Kim, Renée Mauborgne

Sir Richard Branson
Featured Video