World Economic Forum Annual Meeting 2018
17th January 2018 - 433 days ago

The 48th World Economic Forum Annual Meeting is taking place this week in Davos. This year's programme, initiatives and projects of the meeting are focused on Creating a Shared Future in a Fractured World. The programme's depth and breadth, along with the crème de la crème of today's top minds, make it a true summit of summits. We highlight just a few of them below:

Professor Joseph Stiglitz, Nobel Prize Winner for Economics will be in the following sessions:
23rd – Towards Better Capitalism at 16:00
25th – Can Global Tax Avoidance be Stopped? at 14:00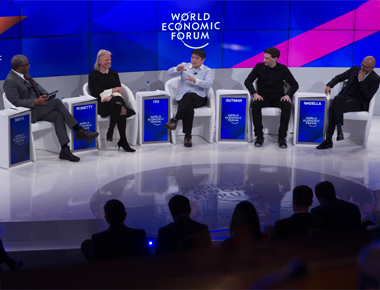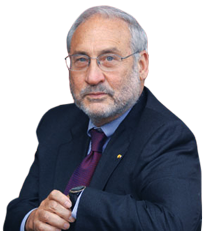 Joseph Stiglitz
Nobel Prize Winner for Economics
Professor Yuval Noah Harari, historian, philosopher and best-selling author will be in the following sessions:
24th - Putting Jobs Out of Work at 10:00 and Will the Future be Human? at 14:00
Erik Brynjolfsson, a leading authority on the economics of IT, will be in the following sessions:
24th - How Can We Fix our Productivity Crisis? at 13:30
25th - Agile Governance in the 4th Industrial Revolution at 17:00
Christiana Figueres, former Executive Secretary of the UN Framework Convention on Climate Change, will be in the following sessions:
25th – Climate's Two Degrees of Separation at 17:30
26th – The Power of Faith at 14:00
Lynda Gratton is a strategic influential thinker and a Professor of Management Practice at LBS. She will be in the following session:
26th – Secrets to a Long and Happy Life at 11:30
CSA News
Joschka Fischer delivered excellence itself. Our top corporate investors were totally won over.

Klaus Schweinsberg's message was perfect for our management meeting in Germany, totally engaging.

Our group meeting loved Sahar Hashemi, she was totally engaging, inspiring us all with her great story.

Don Strickland had excellent content in his speech and gave us some great examples to follow.

José María Figueres has an excellent presence and quality, he had great interaction with the audience.

Daniel Sieberg was excellent. He tailored his speech perfectly to our youth audience - top quality.