Start-up Venture 'Robust.AI' to Create Truly Smart Robots
1st July 2019 - 371 days ago

Rodney Brooks is the MIT Professor and robotics entrepreneur who co-invented Roomba, the world's best-selling consumer robot, as well as the start-up called Rethink Robotics. Brooks has now gone on to co-found robotics start-up Robust.AI, which is looking to build the world's first industrial-grade cognitive platform that brings common sense reasoning to robots. The business aims to help companies in a wide range of areas, from construction to eldercare and domestic robots, toward the goal of making robots that are smarter, safer, more robust, more context-aware and more collaborative. It hopes to help companies solve robotics problems that would otherwise be out of reach of current technology.

Professor Brooks writes and speaks extensively about the current state of artificial intelligence and its limitations and brings to life his work on the world's most innovative and promising robotics projects, delivering clarity and vision to audiences around the globe.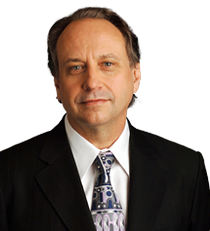 Rodney Brooks
World-renowned Roboticist & Entrepreneur
His topics include:

- Artificial Intelligence & Robotics and the Future
- Creativity, Innovation and Advanced Technology
- Smart, Collaborative Robots (Cobots).
CSA News
Joschka Fischer delivered excellence itself. Our top corporate investors were totally won over.

Klaus Schweinsberg's message was perfect for our management meeting in Germany, totally engaging.

Our group meeting loved Sahar Hashemi, she was totally engaging, inspiring us all with her great story.

Don Strickland had excellent content in his speech and gave us some great examples to follow.

José María Figueres has an excellent presence and quality, he had great interaction with the audience.

Daniel Sieberg was excellent. He tailored his speech perfectly to our youth audience - top quality.