Ayesha Khanna Receives More Great Feedback
21st March 2018 - 430 days ago

Dr. Ayesha Khanna is Co-Founder and CEO of ADDO AI, an artificial intelligence (AI) advisory firm and incubator. In 2017, ADDO AI was featured in Forbes magazine as one of four leading artificial intelligence companies in Asia. She is also a Faculty Adviser at Singularity University.

Ayesha is a leading expert on our intelligent future, AI and automation. The feedback on her keynote speeches is always excellent: "Wow, Ayesha was incredible" and "What a keynote, she really focused on our sector and the content was superb."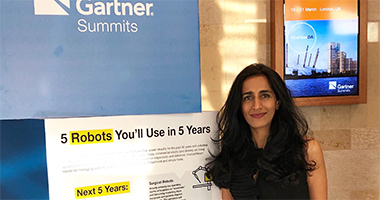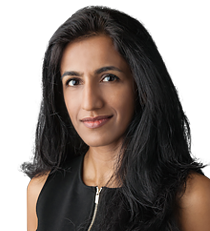 Ayesha Khanna
Wall Street Software Engineer turned AI Luminary
Her most recent speech at our client's Data and Analytics Summit received more praise: "If a company requires a complex AI briefing Ayesha is the expert to go to." Along with "Ayesha's speech was inspirational, she talked about the impact of AI across society, including the importance of empathy and transparency in AI."
Ayesha delivers insightful information across a range of topic areas. These include building a culture of enablement and collaboration; smart cities; next generation innovations and ideas; threats and opportunities in an AI-driven world and how to tailor risk and link it to Hybrid Reality and AI.
CSA News
Joschka Fischer delivered excellence itself. Our top corporate investors were totally won over.

Klaus Schweinsberg's message was perfect for our management meeting in Germany, totally engaging.

Our group meeting loved Sahar Hashemi, she was totally engaging, inspiring us all with her great story.

Don Strickland had excellent content in his speech and gave us some great examples to follow.

José María Figueres has an excellent presence and quality, he had great interaction with the audience.

Daniel Sieberg was excellent. He tailored his speech perfectly to our youth audience - top quality.