Anders Fogh Rasmussen Speaking at Paris Digital Week
29th October 2018 - 231 days ago

At the GovTech Summit, which is taking place on 12th November as part of Paris Digital Week, the overarching theme is about how the technologies of tomorrow can change the way democracies serve their citizens. GovTech aims to build better services for citizens and better tools for public servants. This Summit will bring the whole European GovTech community together for the first time. The event will feature more than 90 international speakers, covering topics from transport to healthcare, security to international development, e-government to citizen engagement.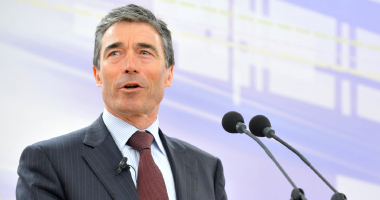 Anders Fogh Rasmussen
Former Prime Minister of Denmark & Former NATO Secretary General
Anders Fogh Rasmussen will be taking part in this fast emerging growth sector summit, sharing his great insight gleaned from being at the centre of European and global politics for over three decades as Secretary General of NATO, Prime Minister of Denmark and, most recently, as Co-Chairman of the Transatlantic Commission on Election Integrity. Mr. Rasmussen advises clients on a wide range of issues such as international security, transatlantic relations, the European Union, and emerging markets and will doubtless make a powerful contribution to this event.
CSA News
Joschka Fischer delivered excellence itself. Our top corporate investors were totally won over.

Klaus Schweinsberg's message was perfect for our management meeting in Germany, totally engaging.

Our group meeting loved Sahar Hashemi, she was totally engaging, inspiring us all with her great story.

Don Strickland had excellent content in his speech and gave us some great examples to follow.

José María Figueres has an excellent presence and quality, he had great interaction with the audience.

Daniel Sieberg was excellent. He tailored his speech perfectly to our youth audience - top quality.