Kemal Dervis
Vice President and Director of Global Economy and Development at Brookings Institution
Kemal Derviş is Vice President and Director of Global Economy and Development at Brookings Institution, a Washington based global Think-Tank. Formerly he was head of the United Nations Development Programme and Minister of Economic Affairs of Turkey, he focuses on global economics, emerging markets, development and international institutions. He has cooperated with the Global Economic Governance Programme at Oxford and the Centre for Global Development in Washington.
"Kemal Derviþ helped fix the worst economic crisis in Turkey's modern history"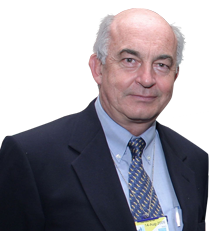 In detail
Kemal Derviş earned his Bachelor and Masters degrees in economics from the LSE and his Ph.D. from Princeton. In 1977 he joined the World Bank, holding various positions, including Vice-President for the Middle East and North Africa Region. From 2001 to 2002, he was Minister for Economic Affairs and the Treasury of the Republic of Turkey. From 2002 to 2005 he represented the Turkish Parliament in the Constitutional Convention on the Future of Europe and was a member of the joint commission of the Turkish and European Parliaments. Since 2009 he is adjunct professor for global economic governance at Columbia University.
What he offers you
Having been an active participant in various European and international networks including the Global Progressive Forum and the Progressive Governance Network, Kemal Derviş gained international attention from his part in the admirable recovery of Turkey, when his relations with international lenders proved invaluable. He is ideally positioned to provide decision makers with the knowledge they require.
How he presents
Hailed as the saviour of the economy, Kemal Derviş is a powerful speaker who knows his own mind. His presentations are very much in demand at prestigious events and delivered in his captivating, assertive and impressive style.
Languages
He presents in English, German, French and Turkish.
Want to know more?
Give us a call or send us an e-mail to find out exactly what he could bring to your event.
How to book Kemal Dervis?
Simply phone, fax or e-mail us.
Topics
World Economy
Global Development and Governance
The Global Financial Crisis
Emerging Markets
Energy and Climate Change
The Arab Awakening and Middle East Unrest
Publications
2010
Asia and Policymaking for the Global Economy
2009
The Global Economic Crisis and Potential Implications for Foreign Policy and National Security
2007
Devastating for the World's Poor: Climate Change Threatens the Development Gains Already Achieved
2005
A Better Globalization: Legitimacy, Governance, and Reform
2004
The Eurpoean Transformation of Modern Turkey
May we help?
To discuss how we can help find the right speaker for your organization, call us on
0044 845 216 0100
Related links