Dr. Jonas Ridderstråle
International Business Consultant, Author & Lecturer
Dr Jonas Ridderstråle is at the forefront of the new generation of European-based business gurus. He cuts through the madness and hyperbole surrounding the global economy and his appeal is truly global. Jonas has attained tremendous media coverage throughout the world. In 2009 Thinkers 50, the global ranking of management gurus, placed him and his partner Kjell Nordstrom among the list of most influential thinkers.
"Rebel with a cause"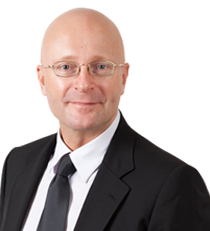 In detail
Dr. Ridderstråle holds an MBA and a PhD in international business and has been recognized as Sweden's outstanding young academic of the year. Formerly, he was an assistant professor at the Stockholm School of Economics where he was responsible for the school's Advanced Management Program. Jonas is currently a visiting professor at Ashridge Business School in the UK. His research focuses on new organizational models and leadership styles in the information age and has been published in leading academic journals. Jonas contributed to the best-selling Financial Times Handbook of Management and Business: The Ultimate Resource. He is on the editorial board of The Capstone Business Encyclopaedia.
What he offers you
His uncompromising, imaginative and decidedly funky take on contemporary business life has made Jonas one of today's most sought after speakers. With his extensive experience Dr. Ridderstråle is widely admired for his integrity and insight and is considered to be one of the most prominent business professionals. He assists corporations to prosper in the global marketplace and cuts through the madness and hyperbole surrounding the global economy making his appeal truly global.
How he presents
Jonas practices what he so persuasively preaches. With his unorthodox combination of academic rigor, forceful logic and funky free-thinking he hits home hard with a powerful message for businesses worldwide.
Languages
He presents in English and Swedish.
Want to know more?
Give us a call or send us an e-mail to find out exactly what he could bring to your event.
How to book Dr. Jonas Ridderstråle?
Simply phone, fax or e-mail us.
Topics
The Future Firm
Talent makes Capital Dance - How to Thrive in a New World
Life in a Global Village
Strategic Management and International Business
Formulating Strategies and Organisational Solutions
Global Innovation
Testimonials
Jonas was exactly the right choice to open our Congress. He is an excellent communicator, with great insight - International Educational Service
Publications
2008
Re-energizing the Corporation: How Leaders Make Change Happen (with Mark Wilcox)
2007
Funky Business Forever: How to Enjoy Capitalism
2005
Karaoke Capitalism: Daring to be Different in a Copycat World
2003
Karaoke Capitalism: Management for Mankind (co-authored with Kjell A. Nordstrom)
1999
Funky Business - Talent Makes Capital Dance(co-authored with Kjell A. Nordstrom)
1997
Global Innovation: Managing International Innovation
Video
May we help?
To discuss how we can help find the right speaker for your organization,
call us on
+44(0)845 216 0100
Related links