Roboticist Rodney Brooks gives his predictions up to 2050
2nd January 2018 - 17 days ago

With all new technologies there are predictions of how good it will be for humankind, or how bad it will be. A common thread that I have observed is how people tend to underestimate how long new technologies will take to be adopted after proof of concept demonstrations. I pointed to this as the seventh of seven deadly sins of predicting the future of AI.

For example, recently the early techno-utopianism of the Internet providing a voice to everyone and thus blocking the ability of individuals to be controlled by governments has turned to depression about how it just did not work out that way. And there has been discussion of how the good future we thought we were promised is taking much longer to be deployed than we had ever imagined. This is precisely a realization of the early optimism about how things would be deployed and used did just not turn out to be.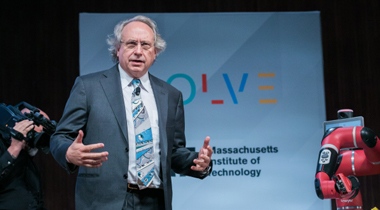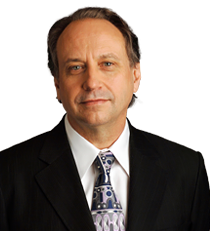 Over the last few months I have been throwing a little cold water over what I consider to be current hype around Artificial Intelligence (AI) and Machine Learning (ML). However, I do not think that I am a techno-pessimist. Rather, I think of myself as a techno-realist.
In my view having ideas is easy. Turning them into reality is hard. Turning them into being deployed at scale is even harder. And in evaluating the likelihood of success at that I think it is possible to sort technology and technology deployment ideas into a spectrum running from relatively easier to very hard.
But simply spouting off about this is rather easy to do as there is no responsibility for being right or wrong. That applies not just to me, but to pundits ranging from physicists to entrepreneurs to academics, who are making wild predictions about AI and ML. Read more
CSA News
Joschka Fischer delivered excellence itself. Our top corporate investors were totally won over.

Klaus Schweinsberg's message was perfect for our management meeting in Germany, totally engaging.

Our group meeting loved Sahar Hashemi, she was totally engaging, inspiring us all with her great story.

Don Strickland had excellent content in his speech and gave us some great examples to follow.

José María Figueres has an excellent presence and quality, he had great interaction with the audience.

Daniel Sieberg was excellent. He tailored his speech perfectly to our youth audience - top quality.