Reverse Innovation
23rd April 2012 - 396 days ago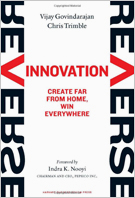 In this title, the pioneers of reverse innovation show how it is done. Do you have reverse innovation in your strategic plan? If you haven't asked yourself or your team this question, you will be soon. "Reverse Innovation" introduces the idea of developing in emerging markets first - instead of scaling down rich world products - to unlock a world of opportunities for your business. Written by Vijay Govindarajan and Chris Trimble of the Tuck School of Business at Dartmouth and stemming from a pivotal article in "Harvard Business Review", the book offers an important next step for companies looking to derive long-term value from emerging markets.
According to the authors, reverse innovation is a potent force that will transform the global economy over the next few decades. It will redistribute power and wealth to countries and companies who understand it and diminish those who do not". With a foreword by Chairman and CEO of PepsiCo Indra Nooyi, "Reverse Innovation" offers a glimpse at strategies from some of the world's leading companies - from EMC and Deere & Company, to P&G and Logitech.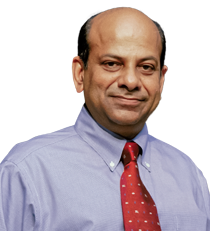 Vijay Govindarajan
Internationally Renowned Authority on Innovation and Strategy
There is no one industry that needs to reverse innovate; instead, all industries must have interest in the needs and opportunities in the developing world in order to thrive in tomorrow's global marketplace. In the book, GE Chairman and CEO Jeff Immelt points out the stark implications for companies who ignore reverse innovation: "If we don't come up with innovations in poor countries and take them global, new competitors from the developing world... will.
That's a bracing concept. GE has long had tremendous respect for traditional rivals...But we know how to compete with them. They will never destroy GE. The emerging giants, on the other hand, very well could". This book offers a guide to changing both the mindset and management model in your company to execute on this important strategic initiative.
CSA News
Bjorn Lomborg has been selected as one of the Top 100 Global Thinkers of 2011 by Foreign Policy magazine.

Magnus Lindkvist is a truly fantastic keynote. Our US CEOs gave the first standing ovation I have seen!

Sigourney Weaver gave a 'simply fantastic keynote' in Malaysia!

Ray Hammond and Richard Quest left their audience in Beijing with a "tremendous closing message".