Kissinger: 1923-1968: The Idealist
by Niall Ferguson
12th October 2015 - 867 days ago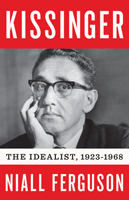 No American statesman has been as revered or as reviled as Henry Kissinger. Once hailed as "Super K" - the "indispensable man" whose advice has been sought by every president from Kennedy to Obama - he has also been hounded by conspiracy theorists, scouring his every "telcon" for evidence of Machiavellian malfeasance.
Yet as Niall Ferguson shows in this magisterial two-volume biography, drawing not only on Kissinger's hitherto closed private papers but also on documents from more than a hundred archives around the world, the idea of Kissinger as the ruthless arch-realist is based on a profound misunderstanding.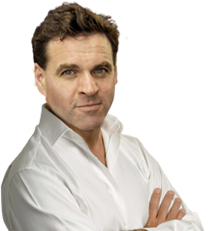 Niall Ferguson
Renowned Expert on Geopolitics and the Global Economy
The Idealist is the story of one of the most important strategic thinkers America has ever produced. It is also a political Bildungsroman, explaining how "Dr. Strangelove" ended up as consigliere to a politician he had always abhorred. Like Ferguson's classic two-volume history of the House of Rothschild, Kissinger sheds dazzling new light on an entire era. The essential account of an extraordinary life, it recasts the Cold War world.
CSA News
Joschka Fischer delivered excellence itself. Our top corporate investors were totally won over.

Klaus Schweinsberg's message was perfect for our management meeting in Germany, totally engaging.

Our group meeting loved Sahar Hashemi, she was totally engaging, inspiring us all with her great story.

Don Strickland had excellent content in his speech and gave us some great examples to follow.

José María Figueres has an excellent presence and quality, he had great interaction with the audience.

Daniel Sieberg was excellent. He tailored his speech perfectly to our youth audience - top quality.