2017 - The year of responsibility
25th January 2017 - 393 days ago

We do not just live in a new world but in a world that is constantly reinventing itself and at an exponential rate. Technology has already altered our perception of reality and, if leveraged correctly, will disrupt our existence.

For me, the past two years marked the point of no return in regards to digital augmentation and the ability of new touch points to enhance virtual presence through the use of digital content. From empathy, freedom, well-being to intelligence, education and governance, our creativity, economics and politics, all found themselves rethinking their potentials and impact.

2017 will be no different. I've no doubt; we will keep climbing the mountains of the impossible and of "never thought of before" and use technology to improve our life and businesses, yet 2107 will also be the year where technology will use US as part of its ability to further involve mankind beyond the boundaries of human imagination.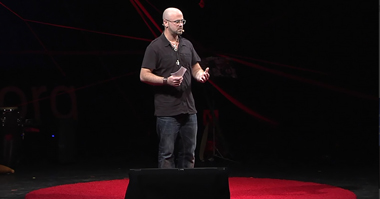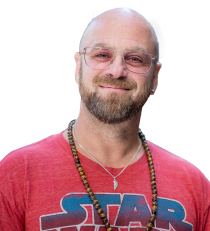 Aric Dromi
Futurologist, Digital Philosopher and Professional Troublemaker
A new narrative is emerging, one that enables us to break the barriers of one-dimensional interactions and dramatically change our perceptions of identity, ownership and society. We have to take responsibility for the fields of potentials that lay beyond the digital touch-points, we have to stop thinking in terms of software and hardware, human and technology and understand that we must become the machine before the machine becomes us.
2017 needs to mark the point where we adopt a new holistic perception of life and business. We can't allow ourselves to change or modify the current situation. We don't need reformation. We need reinvention. We need transformation.
Aric Dromi is the Chief Futurologist at Volvo Group, a digital philosopher and 'professional troublemaker'. Aric helps corporate decision makers gain a better grasp of their objectives and future strategies.
CSA News
Joschka Fischer delivered excellence itself. Our top corporate investors were totally won over.

Klaus Schweinsberg's message was perfect for our management meeting in Germany, totally engaging.

Our group meeting loved Sahar Hashemi, she was totally engaging, inspiring us all with her great story.

Don Strickland had excellent content in his speech and gave us some great examples to follow.

José María Figueres has an excellent presence and quality, he had great interaction with the audience.

Daniel Sieberg was excellent. He tailored his speech perfectly to our youth audience - top quality.